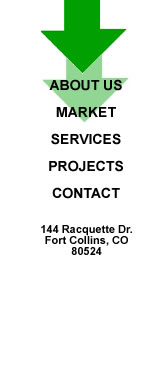 Company History and Information

Started as Electrical Contractor in Fort Collins, Colorado in 1986. Colorado State Contractor Lic. #2098.
Registered with the Secretary of State as a "C" Corp. in 1993.
Relocated business to 144 Racquette Drive in Fort Collins' Downtown Airpark in 1993.
Member of Mountain States Better Business Bureau since 1989.
Dunn & Bradstreet # 18-194-5957.
Annual sales of $2,000,000.
18 Employees.
Licensed within nearly all Northern Colorado cities and towns.